Hike & Learn
2019 Hike & Learn Schedule Coming Soon!
Every year we run a series of short programs throughout the summer focusing on educating the community about science and art in the Monument. Each program includes an overview talk on Friday evening, and an experiential hike on Saturday in the Monument. You can participate in both the Hike or Learn portions or as one event individually depending on your availability. Pre-registration is required, due to group capacity restrictions.
Sign up for our newsletter and find out about our upcoming Hike & Learn programs.
Gallery of 2017 Hike and Learn. Click on the image to read hike summary and photos on the blog.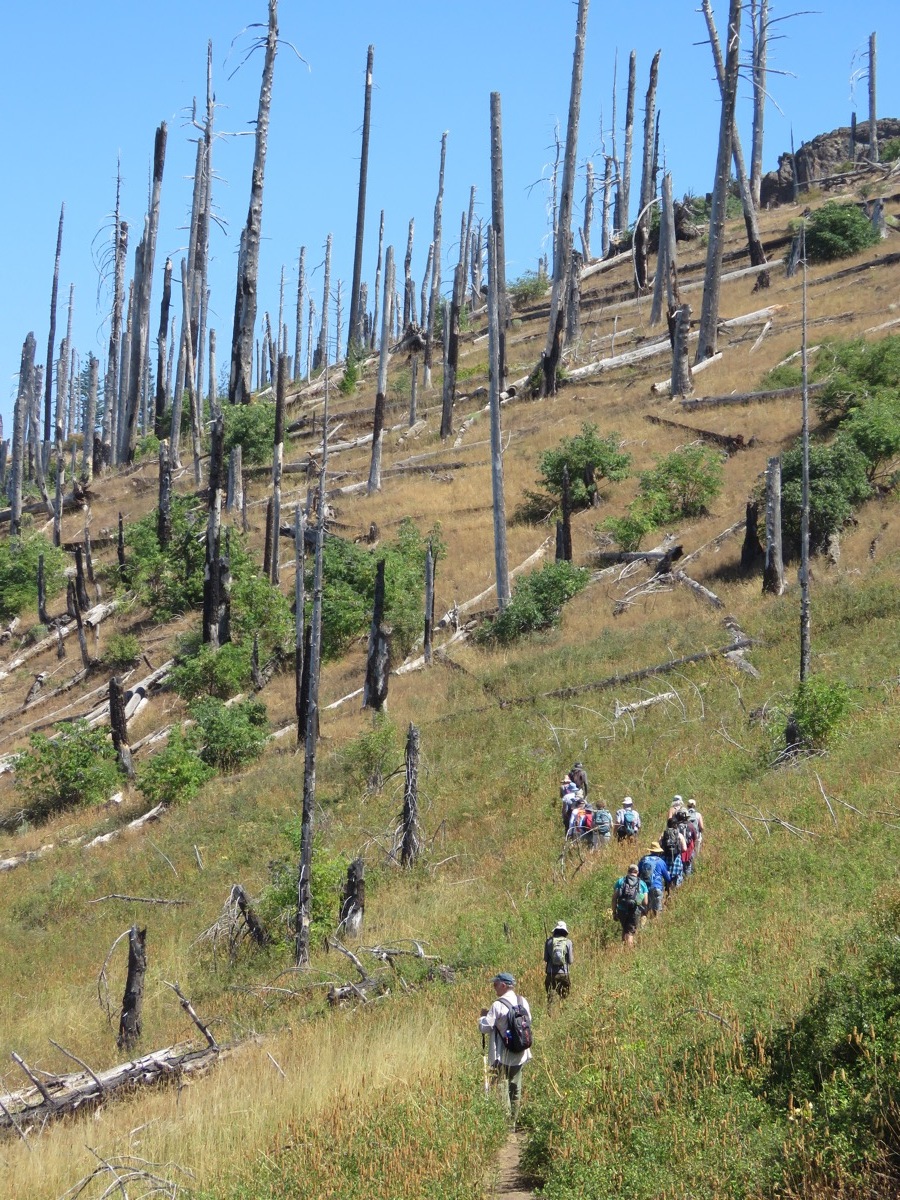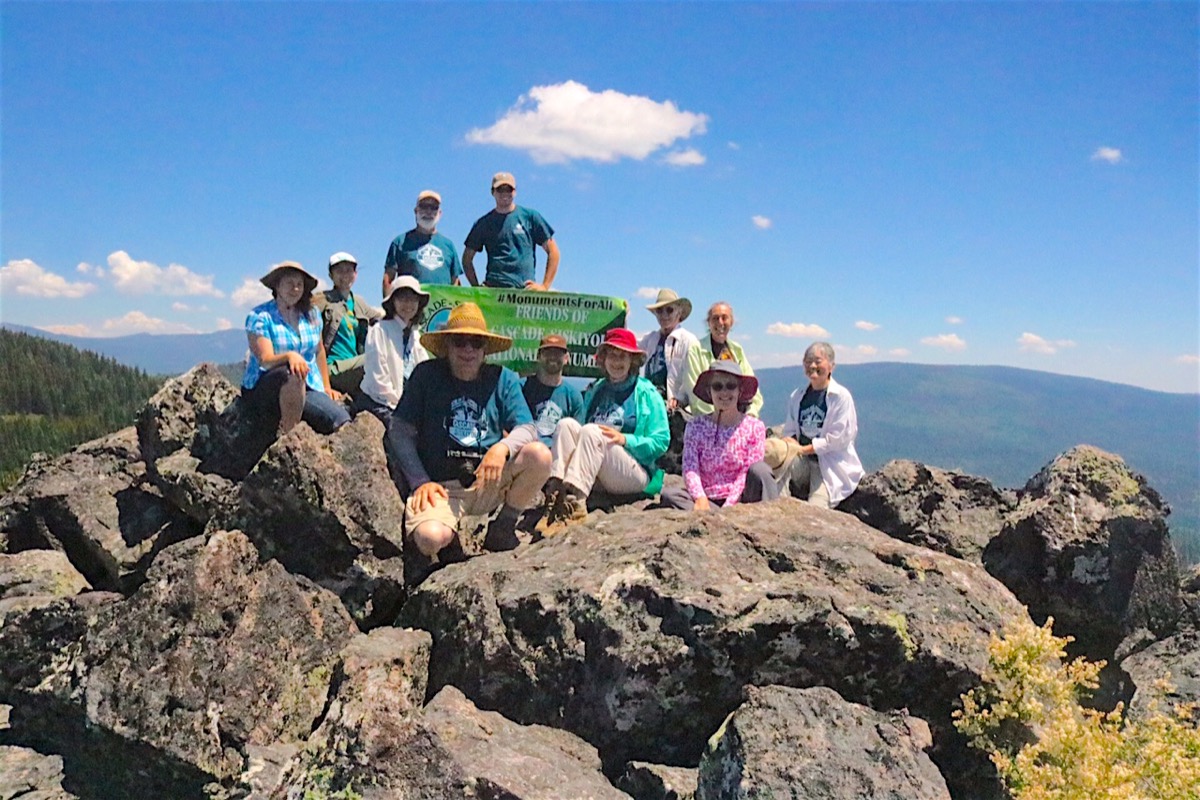 PARTICIPANT REVIEWS
"I loved the lecture before the hike."
"To see drawings and pictures [helped] to understand what I saw during the hike."
"It was nice having everyone contribute some knowledge on the hike."

"Beautiful area!"
Before the Hike. Join us on the evening before the nature hike for a short talk that will introduce you to what you'll see. Sample topics: Butterflies and Pollinators on Soda Mountain, Rocks and Plants of Hobart Bluff, or Geology of Pilot Rock.
Talks are located at various locations in Medford or Ashland, OR. See the Calendar of Events for current offerings, location and details. The talk is an opportunity to learn, ask questions and meet your fellow hikers. It is optional and not compulsory before taking the hike.
If you can't hike the trail you are welcome to the talk! Enjoy the images and participate in the discussion. We believe in making the Cascade-Siskiyou National Monument available for people to learn and appreciate our public lands.
Hikes are located in the Cascade-Siskiyou National Monument. Topics and hike locations vary.
On the day of the hike:
Bring plenty of water

Lunch and snacks

Additional items: Hat, Sunscreen, Walking Sticks, Camera, Binoculars, Hand Lens, Checklist.

Wear sturdy shoes.

Any protective clothing
Be considerate of the group and meet on time at the designated location.
Practice hike ethics and leave no trace. Learn more.
Limited facilities. The only public toilet facilities are located at the Hyatt Lake campground and the Tubb Springs Wayside. There are no washroom facilities or pit toilets.
LEAVE NO TRACE
Principles of Outdoor Ethics
Plan Ahead and Prepare
Travel & Camp on Durable Surfaces
Dispose of Waste Properly
Leave What You Find
Respect Wildlife
Be Considerate of Other Visitors